Descriptions:
Alex: Ich habe mir mal wieder Stargate aus dem Jahr 1994 bzw. 1995 angesehen. Ich mag die Serien und es ist immer wieder schön "den Anfang" dieser Reise miterleben zu dürfen… ℹ️ Video verwendet Bild- und Videomaterial diverser Marken und dient ausschließlich zur Unterhaltung. Ich bin nicht der Urheber der jeweiligen Marken.
💬 Weiter geht's auf Discord ➔ discord.gg/rWSb9wv ↪ Nicht nur zum quatschen oder zocken treffen wir uns hier. Hier gibt es auch Neues rund ums Streamen, YouTube und Twitch. UND auch gerne zu Science Fiction =)
🎧 Musik Hinterlegung von Epidemic Sound oder Envato Elements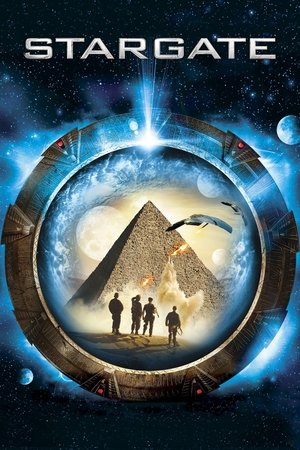 Stargate
An interstellar teleportation device, found in Egypt, leads to a planet with humans resembling ancient Egyptians who worship the god Ra.

Kurt Russell

James Spader
Jaye Davidson

Viveca Lindfors
Alexis Cruz
Mili Avital
Leon Rippy

John Diehl

French Stewart
Carlos Lauchu
Djimon Hounsou

Erick Avari
Derek Webster
Christopher John Fields

Frank Welker

Rae Allen
Richard Kind
Steve Giannelli
David Pressman

Scott Alan Smith

John Storey

Kelly Vint Castro

Erik Holland

Nick Wilder

Sayed Badreya

Gladys Holland

Patrick Tatopoulos
Mario Kassar
Roland Emmerich
Roland Emmerich
Roland Emmerich

David Arnold
Dean Devlin
Dean Devlin

Oliver Scholl
Joseph A. Porro

Mark De Alessandro
Peter S. Elliot

Thomas Rosales Jr.
Claudette Barius
Ben Wilkins
Kevin Hearst
Irena Stepić

Chris Haarhoff
Bob Orrison
Tags