Descriptions:
Die Reise von Picard endet hier. Mit der Folge "Die letzte Generation" wird nicht nur die Staffel, nicht nur die Serie sondern ein ganzes Kapitel einer Ära geschlossen. Wir rekapitulieren noch ein letztes mal…
💬 Weiter geht's auf Discord ➔ https://discord.gg/rWSb9wv ↪ Nicht nur zum quatschen oder zocken treffen wir uns hier. Hier gibt es auch Neues rund ums Streamen, YouTube und Twitch. UND auch gerne zu Star Trek =)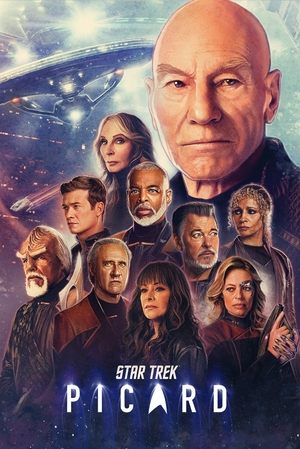 Star Trek: Picard
Set twenty years after the events of Star Trek Nemesis, we follow the now-retired Admiral Picard into the next chapter of his life.
Patrick Stewart

Jeri Ryan

Michelle Hurd

Ed Speleers

Jane Maggs

Jeff Russo

Jeff Russo
Jerry Goldsmith

Alex Noble

Terry Matalas
Michael Okuda
Patrick Stewart
Alex Kurtzman
Akiva Goldsman
Rod Roddenberry
Gene Roddenberry

Specials

Season 1
Season 2

Season 3